CHECK OUT SOME EXCELLENT BOOKS BELOW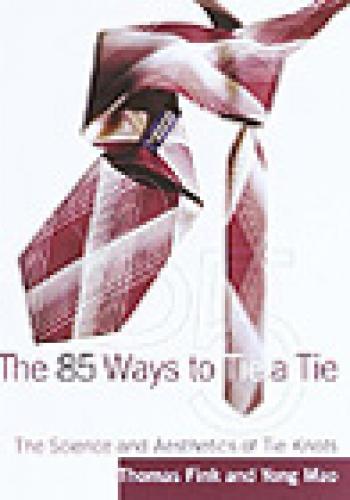 85 ways to Tie a Tie!
Thomas Fink and Yong Mao trace the peculiar evolution of the knotted neck-cloth from the seventeenth century to its modern form. These two Cambridge physicists applied a model more often used to describe atomic motion to the twists and turns of this central item of men's dress. They discovered eighty-five ways to tie a tie, thirteen of which survived their aesthetic test, and earned their recommendation. The result is a rich blend of history, science, fashion, and practicality that will become the must have accessory for all well-dressed men.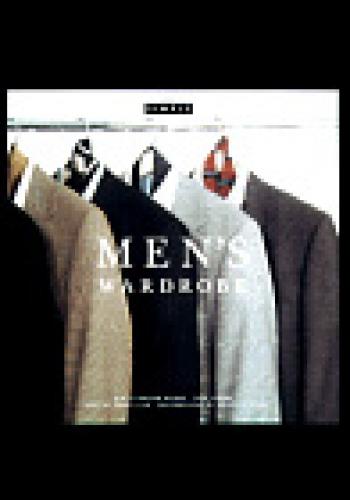 Men's Wardrobe
If you don't know how to tie a tie, or pretend you do but don't than obtain this book. This is a classic, stunning collection with gorgeous color photographs, perfect problem solvers, and helpful resources, including the Web site addresses for everyone from Adidas to Waterman pens. They show you the essentials for preventing Monday morning, - I have nothing to wear to the office panics- and the perfect shoes to wear with a tux. Can you mix a tattersall shirt with a checked tie? What does tattersall look like, anyway? Have no fear, it's all in this book.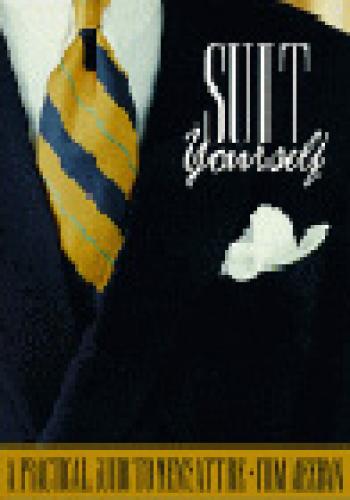 Suit yourself
Suit Yourself offers a concise, no-nonsense discussion of men's dress for the business environment. The book, which features beautiful color photography and helpful reference charts, is designed to clearly explain and illustrate the underlying principles of men's business dress. Among the topics discussed in Suit Yourself are: starting the wardrobe, creating a complete wardrobe, choosing jacket and pant styles, coordinating suits with shirts and ties, dressing for an interview, purchasing and more.
Time Management
In Organizing from the Inside Out, author used three main strategies to whip a living space or office into shape: analyze, strategize, attack. Using the same system, Morgenstern now shows readers how to get rid of chaotic schedules in order to live more comfortable and productive lives. Morgenstern likens a cluttered schedule to a cluttered closet. For example, a closet is typically crammed with more stuff than storage, and a schedule is typically crammed with more tasks.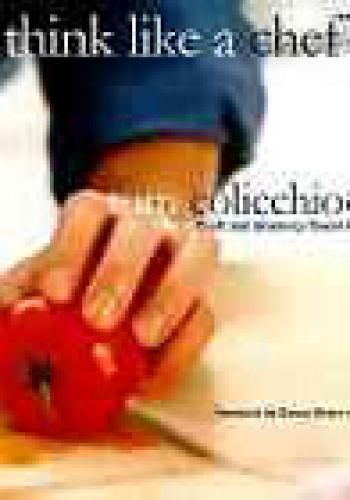 Think Like A Chef
With Think Like a Chef, Tom Colicchio has created a new kind of cookbook. Rather than list a series of restaurant recipes, he uses simple steps to deconstruct a chef's creative process, making it easily available to any home cook. He starts with techniques: What's roasting, for example, and how do you do it in the oven or on top of the stove? He also gets you comfortable with braising, sauteing, and making stocks and sauces. Next he introduces simple ingredients, roasted tomatoes say, or braised artichokes, and tells you how to use them in a variety of ways.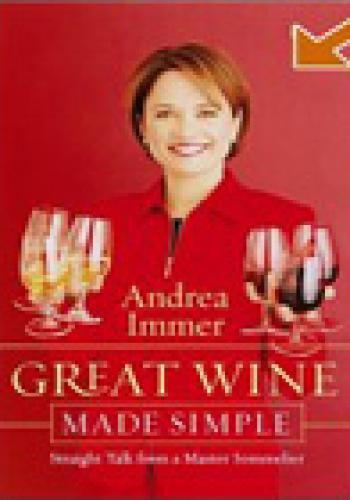 Great Wines Made Simple
At last, a wine book that makes selecting and enjoying wine truly simple. With renowned wine expert Andrea Immer as your guide, never again will you have to fear pricey bottles that don't deliver, snobby wine waiters, foreign terminology, or encyclopedic restaurant wine lists. You'll be able to buy or order wine with confidence and get just the wine you want by learning how the Big Six basic styles taste and how to read any wine label.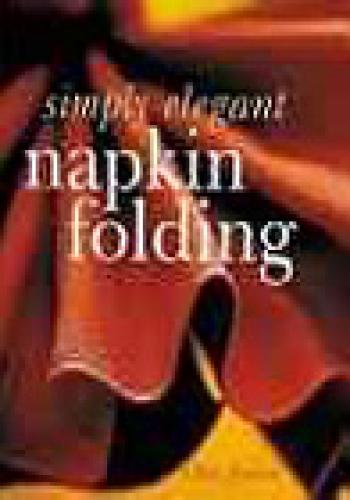 Simple, Elegant Napkin Folding
Turn your dinner table into a showpiece with exquisitely folded napkins just like the ones seen in the finest restaurants. With only a few elementary techniques, you'll make accordion pleats, rolls, knots, as well as fanciful animals and objects that add sophistication or whimsy to any meal. Try Double Diamonds, Sea Shells, Lotus Blossoms, a Triangle Flip, Arrowhead, and a Quilt Triangle. Or come up with your own distinctive design!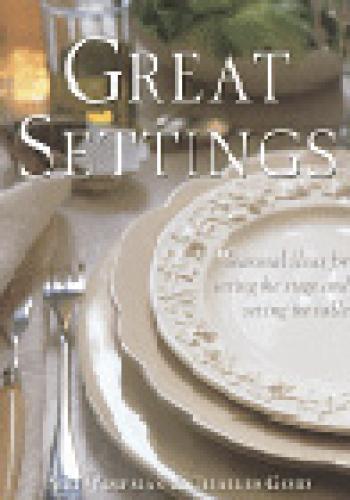 Great Settings
The authors of Forks, Knives & Spoons turn their attention to the dining table, where they go beyond place settings to lend stylish flair to both formal and casual meals. Each of the featured settings is accompanied by detailed information about plates, flatware, and centerpieces. As a bonus, 30 recipes for dishes featured in the book are included. 160+ color photos. Hardcover - 160 pages.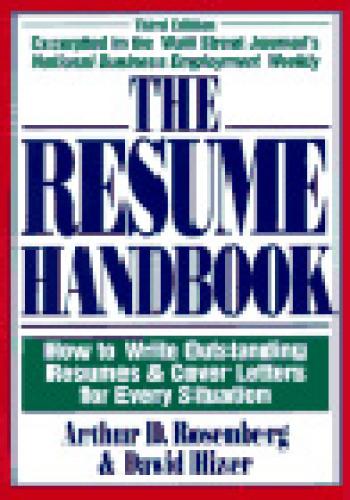 Resume Handbook
A direct, no-nonsense approach for office workers, students, managers, executives, and other busy job-seekers on how to write a resume. Sample resumes and letters provided that reflect important changes in today's job market. An absolutely outstanding book. Cuts through the bull and presents its information clearly and concisely. The examples are top notch. This book is easily worth 3 times what it costs.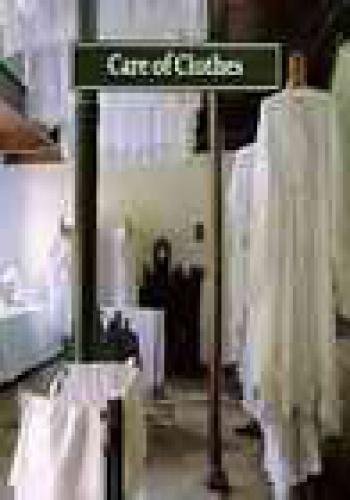 Care of Clothes
This book describes how Tudor, Stuart and Georgian households coped with the washing of their clothes, using wood ash and urine, rather than detergent, and storing items in linen presses and coffers, rather than in wardrobes. Advice is also provided on how to care for antique clothes.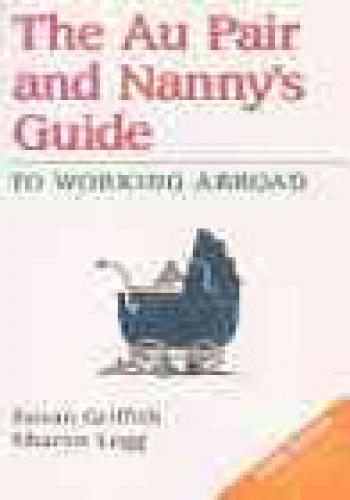 Au-pair and Nanny Guide
Updated for 1997, this volume provides guidance for those who wish to work abroad as nannies, au pairs and mothers' helps. Topics covered include making the decision to go, the training and experience that are necessary, how to find a job and coping with problems. The guide also contains a directory listing full details of more than 200 agencies (including fees charged) and a country-by-country guide giving information on regulations, health and insurance and more.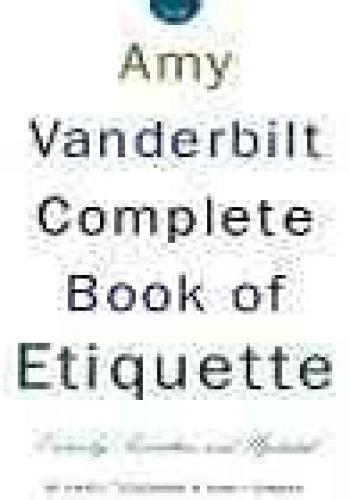 The Amy Vanderbilt Complete Book of Etiquette
The Amy Vanderbilt Complete Book of Etiquette is the most authoritative book of its kind. Filled with practical advice for every occasion, business and pleasure, this book ensures that all of your social interactions will be handled with grace and confidence. This classic guide, first published in 1952, has been fully updated to reflect the concerns of the modern reader. The advice that has made Amy Vanderbilt the first name in etiquette remains pertinent today.
Stain Buster's Bible
Don Aslett, the world's #1 cleaning expert and author of nine best-selling cleaning books, offers readers the most advanced and user-friendly stain-removal guide ever! From coffee to Kool-Aid to mildew, this entertainingly informative book reveals how to zap even the most stubborn stains from all fabrics and surfaces, including silk, formica, leather, synthetic fabrics--even white things! An invaluable guide for anyone who knows how to spill.