How we work
We have developed a very straightforward selection process for the employee and employer to ensure a successful placement. Therefore we are convinced that we can find you the perfect candidate and consult in your domestic needs in a professional way. Our success depends on gaining a thorough understanding of the culture, needs and goals of the household. We then tailor job descriptions with our clients that are true, honest, effective and marketable. Our goal is to attract the cream of the labor market to the position.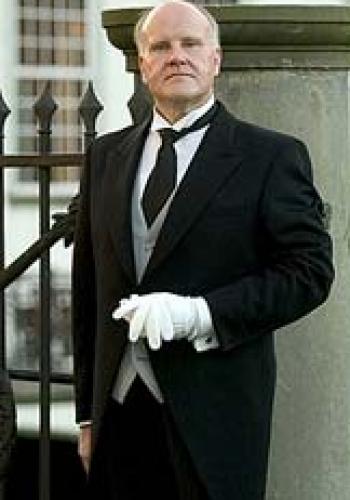 Process
Our Placement Specialists follow strict protocols and procedures. Everything, from the interview questions to the screening techniques, are thorough and consistent with our standards of discretion and distinction. We present our clients only applicants who can do the job; we will not waste our clients' valuable time or money. Candidates are presented in writing with backup information including resumes, letters of reference and photographs as well as our interview notes and observations.
Our role is to be as supportive as possible from the point of presentation through to the process of hiring. Our service is total and our methods have been designed to ensure that our relationships, both with client and with the candidate, are lasting and consistent with our standards of excellence.
You may expect the following;
To speak with the Recruitment Director who has been trained in our methodology for successful recruiting,
You will be listened to carefully so that your needs and requirements are fully understood,
Questions related to the position will be asked so that an accurate job description can be prepared for your review,
You will receive via email a copy of our Terms and Conditions and a draft of the job description,
The Recruitment Director will follow up with you to review any questions or concerns you may have,
Once you have agreed and signed off to our Terms and Conditions, the Placement Process begins,
Suitable Candidates will be identified from our robust and diverse database of private service professionals,
Only Candidates who meet the job description profile will be presented to you,
A Candidate Profile consists of our interview notes, resume, photograph, letters of reference and any certificates where applicable,
Once you identify candidates of interest, the Recruitment Director will facilitate either a telephone or in-person interview,
The Recruitment Director will offer support and guidance if requested through the hiring process,
We assist with reference and background checks,
Once hired, the Recruitment Director will follow up to confirm that everyone is settling in comfortably,
After the engagement, our door remains open. Hiccups can occur after a placement. Our commitment is to help clients and candidates navigate successfully through those periods.
The Placement Fee
Our professional recruitment fee is 25% of the first annual gross salary of the selected candidate. This is a "no cure no pay" contingency fee which means that we send an invoice only after we have found a suitable candidate and both you and the candidate have agreed the employment terms.
Depending on your location (billing address), 21% VAT (Value Added Tax) may be added to any invoice as stipulated by Dutch tax law. This will be the case if you reside within a country belonging to the European Union.
Retainer Fee
All assignments require a retainer (deposit) fee of 750 Euros. When working on an assignment we do not compete with other organizations or companies. We introduce candidates to our clients that we believe will be successful in a position, not to close a deal quickly hoping for a fee. The retainer fee is deducted from the professional fee when the candidate is hired, but is non-refundable in the event that the client cancels the assignment. All travel and travel related expenses such as flight tickets, car hire, hotels etc. of candidates and/or consultants, including international travel (which will only be undertaken with your prior agreement) will be billed to the client directly.
Our Guarantee
Unlike regular placement agencies, we guarantee our client a successful placement. In the event that our candidate resigns, or is dismissed (not due to unreasonable working conditions) within the probation period (with a maximum of six months) we will find a substitute candidate who meets the same employment criteria and qualifications as agreed upon previously, free of charge except expenses. This process continues until the client is completely satisfied.
Both fees and expenses require payment upon receipt of our invoice. We pay all of our invoices, no exceptions, within five working days and expect the same courtesy from our clients. The guarantee period is valid only if our invoice is paid on time.